TERAPIA CZASZKOWO-KRZYŻOWA
Terapia czaszkowo-krzyżowa (cranio-sacralna) to delikatna i nieinwazyjna praca z ciałem, kiedy za pomocą subtelnego dotyku wyczuwa się napięcia i nieprawidłowości w strukturach i ruchach tkanek.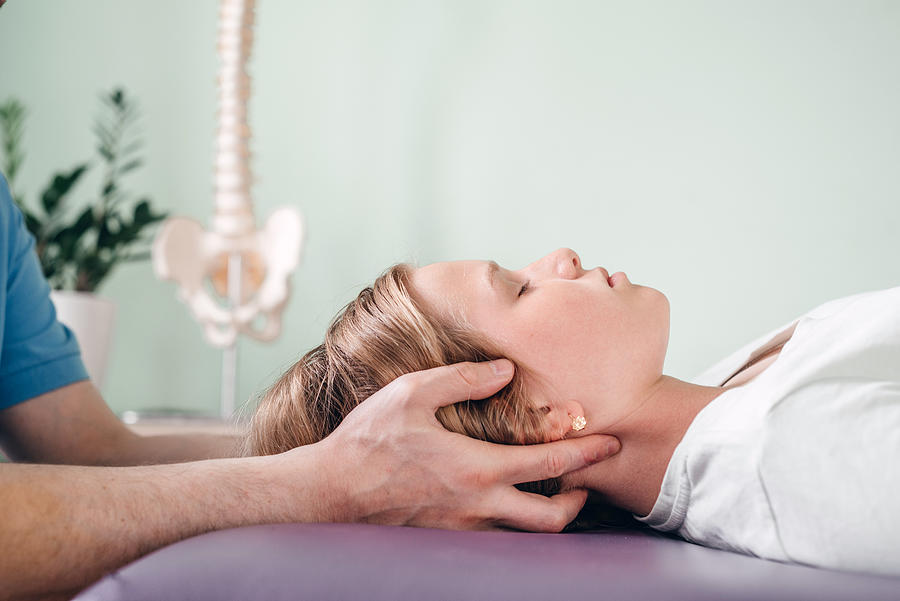 Na czym polega terapia czaszkowo – krzyżowa?
Polega na pracy w obrębie czaszki, miednicy, przepon ciała, kręgosłupa i kości krzyżowej. Nasze ciało oprócz oddechu płucnego i sercowego ma jeszcze oddech czaszkowy czyli oddech życia. Jest on związany z krążeniem płynu mózgowo-rdzeniowego. W procesie leczenia dolegliwości terapeuta pracuje ze wszystkimi tkankami w ciele, zmniejszając, lub równoważąc napięcia między tkankami i narządami, po to by wszystkie obszary ciała reagowały prawidłowo na rytm czaszkowo-krzyżowy.
Terapia czaszkowo-krzyżowa jest  przyjemnym zabiegiem podczas którego pacjenci czują głębokie odprężenie i wyciszenie.
Wskazania dla terapii czaszkowo-krzyżowej
DOROŚLI
problemy z płodnością
bezsenność
bruksizm
choroby autoimmunologiczne
osłabienie odporności
stres
skoliozy
zaburzenia trawienia
zaburzenia procesów gojenia
migreny
DZIECI
nadpobudliwość  (ADHD)
autyzm (ASD) – poprawia działanie układu nerwowego redukując objawy ASD
skoliozy
problemy ze snem
wzmożone napięcia mięśniowe
asymetrie główki
moczenie nocne